Estate Planning & Probate Attorney in Jefferson City, Tennessee
Trusted Probate Administration and Estate Planning in Jefferson City, Tennessee
The "Elder Law" Office can help you navigate the legal formality of probate administration whenever a loved one dies and leaves an estate to be collected, settled, and distributed--either by will or the law of intestacy. This includes estates that fall under the Small Estates Act which is intended to make the procedure as simple and inexpensive as possible. Contact our office today for help with administration and estate planning in Jefferson City, Tennessee.
Estate Planning Helping You Settle Matters with Confidence
It is never a comfortable proposition to think about the end of your life. However, by taking action and planning your estate now, you can save your family, friends, and loved ones much stress and emotional turmoil. As a trusted Elder Law office, we empower you to have a plan in place so that you may look to the future with peace of mind. We'll help you organize wills, medical directives, and establish trusts. With our knowledge and skill at your disposal, you can plan for the future and ensure your family members understand your wishes clearly.
We provide full estate planning services. Minimally, everyone should take advantage of "Estate Plan 1". This service includes:
Last Will and Testament

Advance Directive

Financial Power of Attorney

Health Care Power of Attorney

Living Will
We are proud to serve clients in the counties of Hamblen, Cocke, Sevier, Knox, and the greater Jefferson City, Tennessee area.
We also offer an income-only trust called "The Living Trust Plus." This trust protects your assets should you go into a nursing home provided you plan in advance of the five-year look-back period. It also helps avoid probate while protecting your assets from estate recovery. Taking the proper measures now ensures that your property and assets remain with those you trust, while potentially lowering the tax burden and fees associated with estate administration.
Probate Administration that Eases the Transition of Assets
Probate administration involves the legal process of transferring assets, property, and holdings from the deceased individual to those they designate in wills and trusts. If the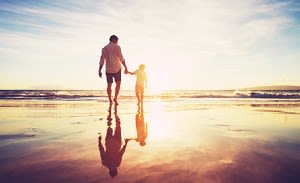 deceased has already put a will in order, this process is relatively simple and hassle-free. However, there may be cases where the deceased may have left out a property from their will--or has not designated any executors at all. In these cases, the estate goes into probate, where the courts decide who is in charge of settling matters--including who gets what.
We understand: the passing of a loved one can be a trying and emotional time. Our law firm serves as a mediator, ensuring the wishes of the departed are honored. With our assistance, you will have the resources and support to execute the estate faithfully. From the reading of wills to representation in probate, you can count on us to help you fulfill your legal obligations quickly and faithfully.
Contact us in Jefferson City, TN, to request a consultation for our legal services. We serve the surrounding area.
Wills and Trusts in Jefferson City, Tennessee
No one likes to plan for a time when they will no longer be alive, but it is the responsible thing to do, especially if you have a family. You do not have to be a millionaire or billionaire to make provisions for your family after you die. The last thing you want is for your loved ones to fight over our insurance and assets. Be proactive about your estate by allowing The Elder Law Office to draw up wills and trusts in Jefferson City, TN.
Advice and Guidance
Our experienced lawyers are knowledgeable about all aspects of estate law. Rely on us to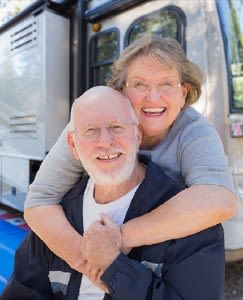 provide you with the best advice and guidance based on the specifics of your estate. Whether you choose a last will and testament or a trust, the document outlines your final wishes about your assets and names the beneficiaries. We also recommend that you name an administrator or trustee to handle your estate business according to your requests. If you want some of your money to support a nonprofit group, we can help you establish a charitable trust.
Complete Elder Law Assistance
Elder law is our specialty, and we offer more than estate planning. We can also assist you with matters ranging from guardianship to Medicaid planning. Reach out to us for a confidential consultation about your estate law needs.
If you are in Cocke County, Sevier County, Knox County, Hamblen County, or the greater Jefferson City, Tennessee area, contact us today to get the process started.